Universal touch probe systems for extremely fast measurements under the harshest conditions in medium and large machine tools. Superior precision and speed due to modern, multi-directional measuring mechanism with optoelectronic switch signal generation.
TC50 | TC60 touch probes – Manufacture more productively with measuring speeds of up to 3 m/min
Highlights
Wear-free, optoelectronic signal generation
High-precision, rotationally symmetrical measuring mechanism
Reliable and proven transmission technology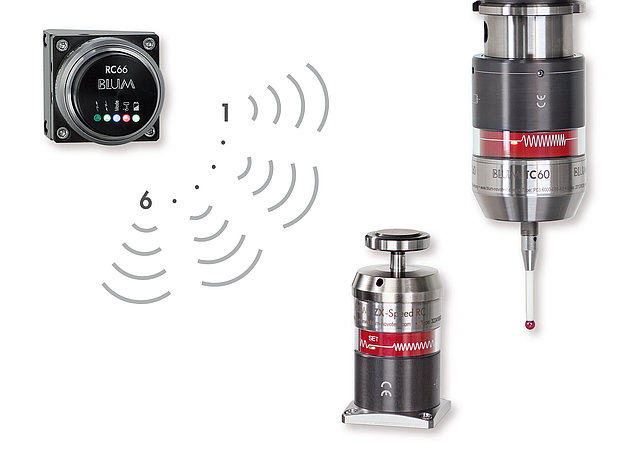 Probe TC50: Infrared transmission
Probe TC60: BRC radio technology
DUO-Mode: Sequential use of 2 infrared measuring systems with one receiver
Sequential use of up to 6 radio measuring systems with one receiver
TWIN mode: Simultaneous use of 2 radio measuring systems on one machine
Very long battery life
Further product features
Max. probing speed: 3 m/min
Repeatability: 0.3 µm 2σ
Protection class: IP68
Approach directions: ±X, ±Y, -Z
Additional information can be found in the relevant brochure and in the operating manual
The touch probe systems are ideally suitable for fast and highly accurate measurement on machine tools used in single and mass production.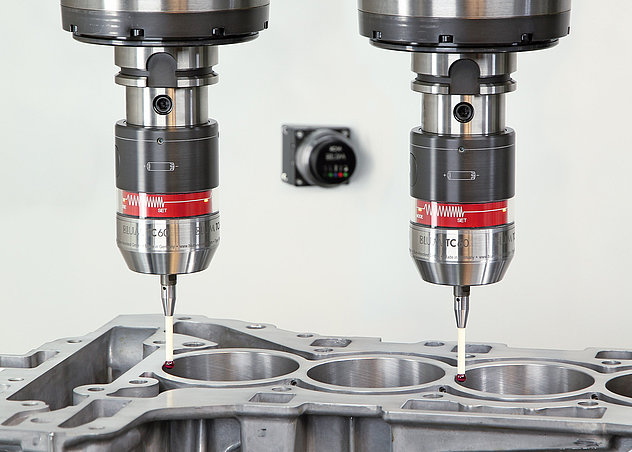 Simultaneous measurement on double-spindle machine with BLUM TC60 touch probe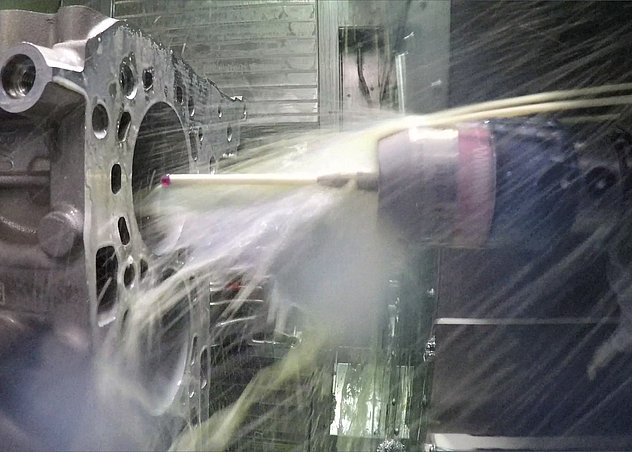 Fast workpiece measurementin the coolant with BLUM TC60 touch probe